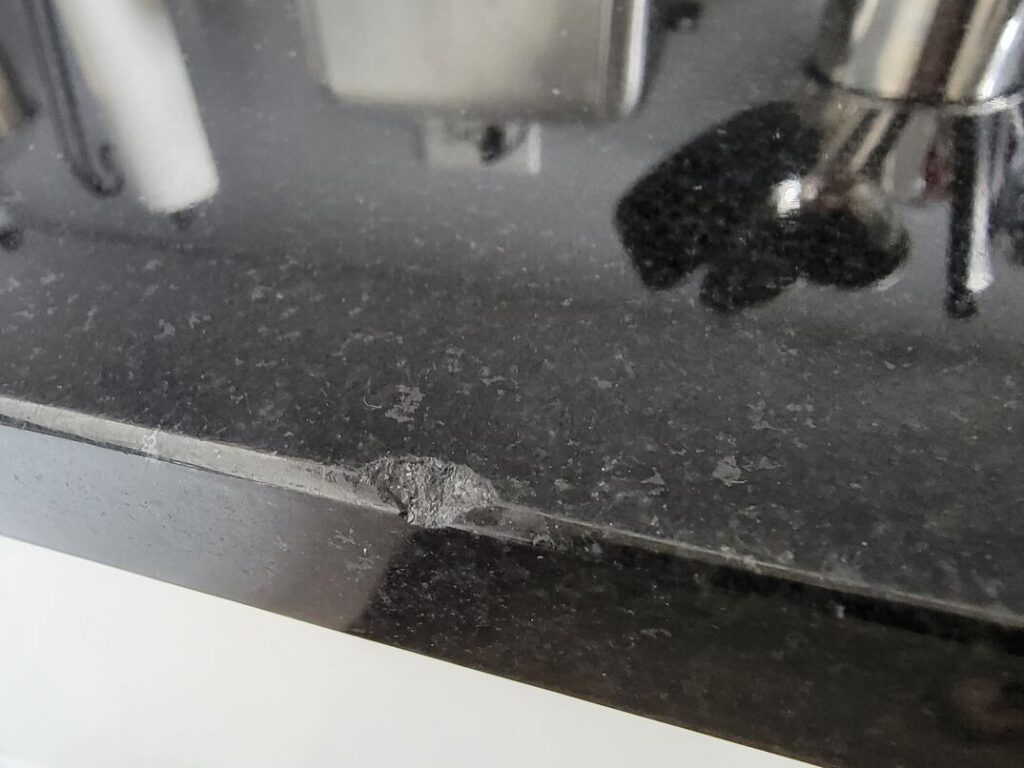 Natural & engineered stone is one of the most durable natural stones, therefore making it one of the toughest materials in the world. However, despite the rugged nature of granite, it can still chip if a cast iron pan plummets into your countertop's edge.
At Kansas City Countertop Repair, our repair technicians use diamond tooling, and high-tech adhesives such as UV resins and epoxies to repair damage to natural & engineered stone surfaces such as Granite, Quartz, Marble, Quartzite, Soapstone, and Travertine.
The Countertop Chip Repair Process
We utilize repair techniques and state-of-the-art tools that restore the structural integrity of your stone countertops while maintaining the beauty of your counters intact.
If you have the broken chip in your possession, our skilled countertop repair professional may use a clear resin, epoxy or acrylic adhesive to adhere the missing chip back into place. After sufficient curing time, we carefully remove any excess adhesive from around the repair and polish the area. Once we complete the repair, the chipped area should now be virtually unnoticeable.
If you do not have the chip, we use a tinted epoxy filler to fill in the chipped area. The filler hardens in UV light and is ready in just a few minutes. After the epoxy has hardened, we buff and polish the filler until it blended nicely with the surrounding stone.
Kansas City Countertop Repair
KCCR offers quick and affordable stone countertop repair services to restore your countertops to their original beauty. Call today at 913-388-0318 or schedule online.