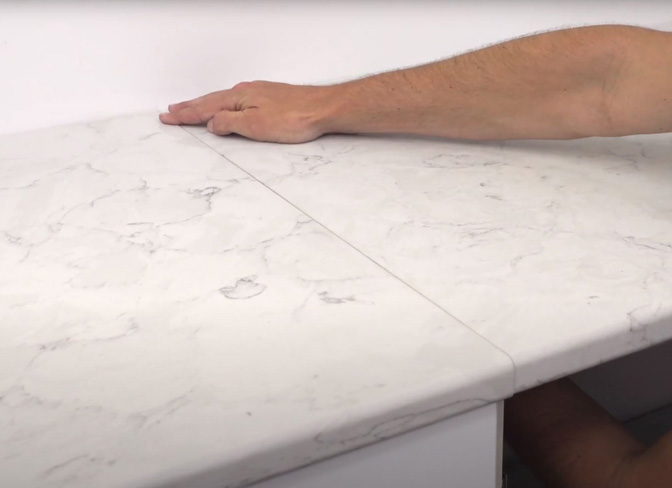 When a stone countertop is installed, it may have to be joined to make long runs. Occasionally, these joints or seams can separate or become loose.
Kansas City Countertop Repair specializes in a variety of repair services such as seam repair of natural and synthetic stone countertops including Granite, Marble, Travertine, Quartzite, Soapstone, and Quartz.
If your seam has separated or you just don't like the color, we can help with that too.
The Countertop Seam Repair Process
A stone countertop seam repair process will take approximately 2 hours per seam to repair, possibly longer depending on the stone material, color, or pattern complexity of the countertop.
All Kansas City Countertop Repairs are carried out by professionally trained technicians using only the best tools and materials in the industry. For natural and engineered stone countertops, your technician will inject resin into the seam, which is then carefully cured and polished.
After the repair is completed, we will leave the work area in as good or better condition than how we found it.
Kansas City Countertop Repair
KCCR offers quick and affordable stone countertop repair services to restore your countertops to their original beauty. Call today at 913-388-0318 or schedule online.